Employment Opportunities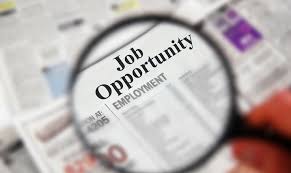 The Cottages at Salem is currently seeking a FULL AND PART-TIME CNA 's for ALL SHIFTS to assist in all aspects of daily activities at our beautiful Memory Care community.

If you are a CNA who loves the opportunity to learn and grow and wants to be part of a team that really makes a difference, we would love to meet you! Memory Care experience preferred.

We offer:

Competitive salary w/ performance based increases
Fun, positive work environment
Paid vacation/time off
Medical/Dental/Vision/Life/Disability Insurance/401k

Apply today!

Housekeeper position at the Days Inn, contact Tina Wilkins phone – 618-548-4212 email – salemdaysinn@gmail.com, 1812 West Main Street, Salem IL 62881
IL State Department of Central Management seeking janitorial vendor 2 times a week in Flora IL, with multi year contract. Contact Tim Scarborough 618-993-7000 cell or 217-494-8241 office.